Find a reseller
Do you want to get in touch with a reseller?
Are you thinking about installing accessories to your charging station? Contact one of our certified installers.
Charge Amps Certified Installers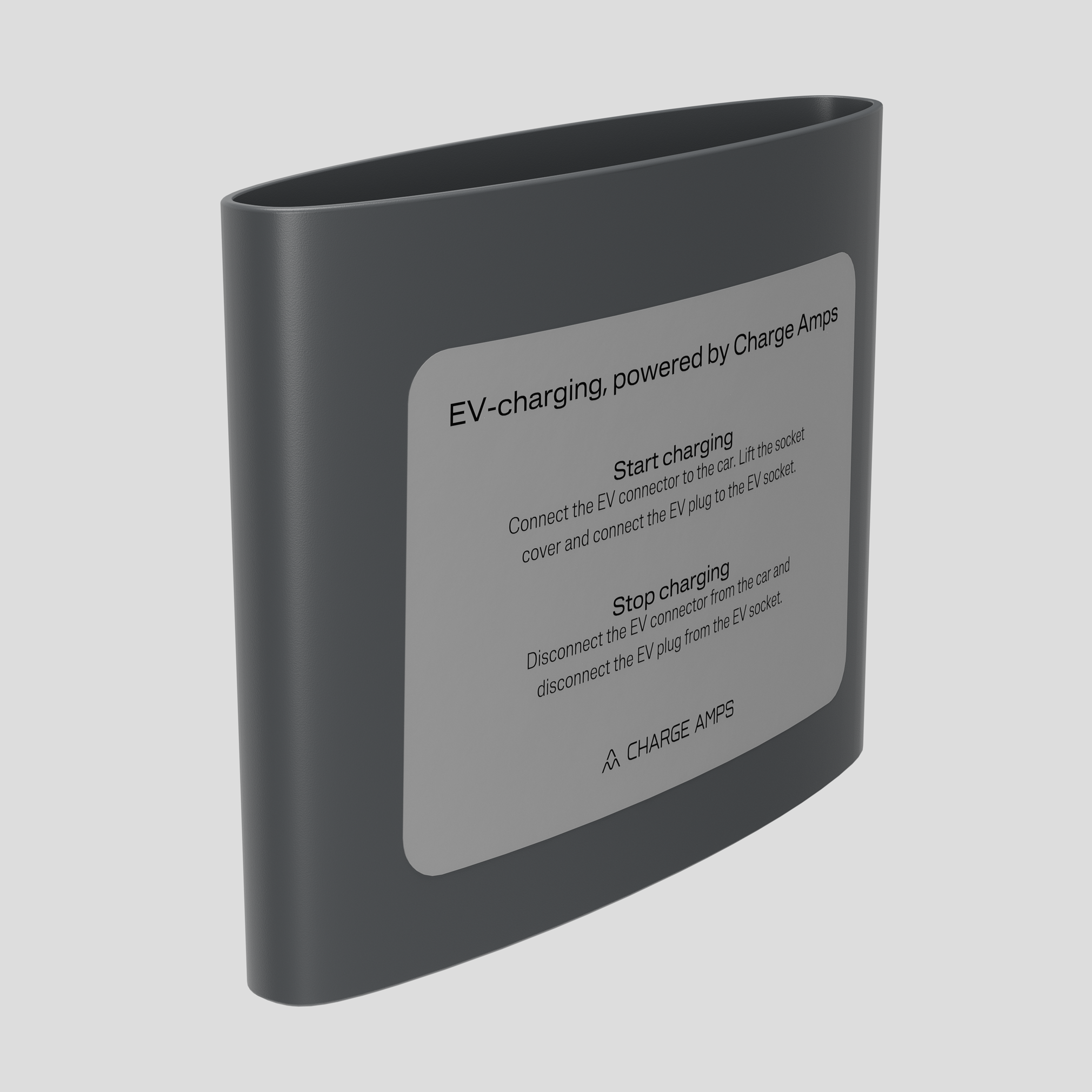 Charge Amps Sticker Plate
Sticker plate is a suitable accessory to use together with the charging solution when having the need of communicating with the end user. In places such as public parking lots, office parking and housing cooperatives you might need to provide the end user with i.e., charging and payment instructions. The sticker plate enables a natural and specific placement for the communication which will be perfectly visible. Just place a sticker made for outdoor use and maximum size A5, with your chosen message. The plate is a separate part which can be added to the charging solution. The plate is mounted on the Charge Amps Pole Mount for Charge Amps Dawn, on top of the pole mount and the charging station. No more hassle with finding the best spot for your valuable communication towards the end user.
Download
Manuals and instructions