Charging forward
We are always taking steps to stay leaps ahead. Pairing technology and user friendliness to challenge the status quo and break new ground.
A brighter world
We exist to create a brighter world, shaped by intelligence and sustainability. And to accelerate the transition to an electrified life, bringing smart and purposeful solutions to make life easier for people. And much easier on the world
Simply electrifying
Electric products. Electrifying results. Smart solutions that are easy to use. Beautifully executed. Always sustainable. And a gateway to a smarter ecosystem and a world of experiences.
2012
Fredrik Jonsson founded Charge Amps in 2012 with our first product Charge Amps Spark, a charging cable that revolutionised the industry. Read the full story below of how the company was formed from his kitchen table in Sollentuna.
OUR STORY
Why electric vehicle charging stations need an aesthetic design and how leading smart technology was born on a kitchen table in a Swedish suburb.
At Charge Amps we firmly believe that outstanding products not only enhance people's lives but benefit the entire world. This is what drove Fredrik Jonsson to found Charge Amps in 2012. Fredrik was not alone in recognising that a sustainable future requires a transition away from fossil fuel dependency, but he was one of the more impatient ones. The fact that a high-tech car had to use unsustainably manufactured chargers that were anything but intelligent, was an eyesore to his love for progress. Fredrik and co-founder Boel Rydenå Swartling set about to create a charger to be intelligent, sustainable, user friendly and aesthetically pleasing. Charge Amps was born.
That pioneering spirit is still very much present. Our products tackle the demands of today, while bringing tomorrow closer – what was once a charger has grown into an entire ecosystem, that intelligently connects cars to buildings and beyond. Always with our customers at the centre of it all. And while our products are designed to withstand the toughest climate, they are manufactured to keep that same climate intact. All our products are made from recycled materials, and we are constantly looking to improve our production chain.
Charge Amps was created to make a change. In people's lives and for the world we all live in. And as long as there's an opportunity to make things better, we will keep charging forward. Making electrified life, simply electrifying. For many years to come.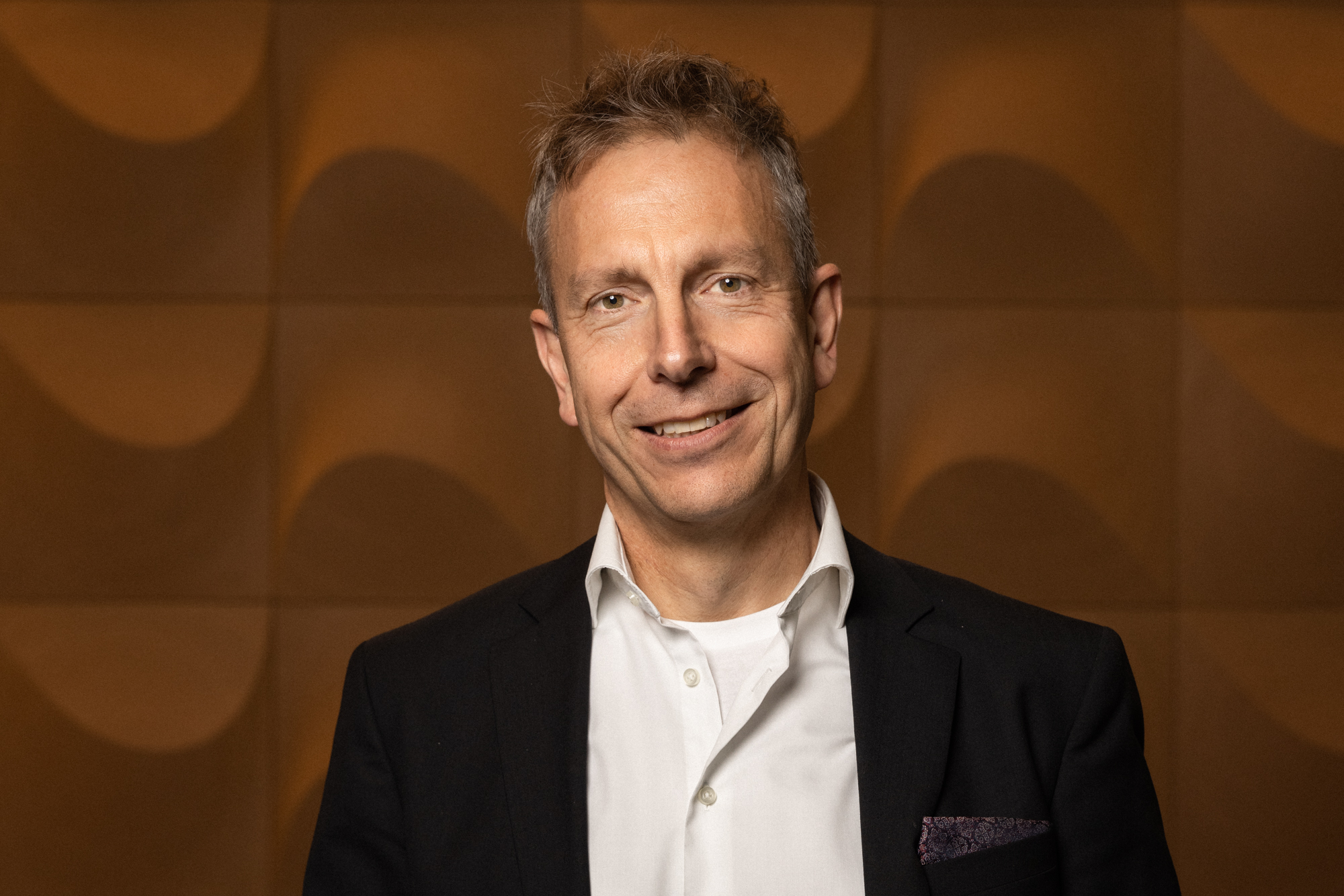 CHIEF EXECUTIVE OFFICER
Olle Tholander
Olle Tholander has more than 20 years' international experience in leading and developing organizations with a focus on sales, business development and business management. He has held numerous senior posts at companies such as Climeon, Ericsson and h&z Management Consulting.
Olle works with pursuing business development and up-scaling in order to develop the company's growth and expansion.
CHIEF PRODUCT OFFICER
Fredrik Jonsson
An entrepreneur with extensive experience in systems architecture/development and electronic design.
He has founded companies in e-commerce, internet consulting, electronics design and now electric vehicle charging.
Created Charge Amps in 2012.
CHIEF OPERATIONS OFFICER
Jonas Åkesson
Many years' experience of business development in manufacturing companies such as Ericsson, ÅF, Emerson, Biosensor Applications, myFC, etc.
Åkesson has a Masters degree in engineering from KTH Royal Institute of Technology in Stockholm.
He has worked at Charge Amps since 2016.
CHIEF sales, marketing, support & services
Robert Lindell
Robert Lindell has more than 25 years' international experience within IT, telecom, renewable energy & electrical manufacturing area.
During his career he was based in Europe, Americas and in the Asia Pacific region, but has been doing business all over the world.
He held numerous leadership positions (sales & general management) at companies like Ericsson, Ascom, Dingli Communications, Elektroskandia (Sonepar), Tongyu Technology and Powerbox.
Robert joined Charge Amps March 2021 to help with the international expansion and with development of the companies' global accounts and was later appointed Chief Revenue Officer January 2023.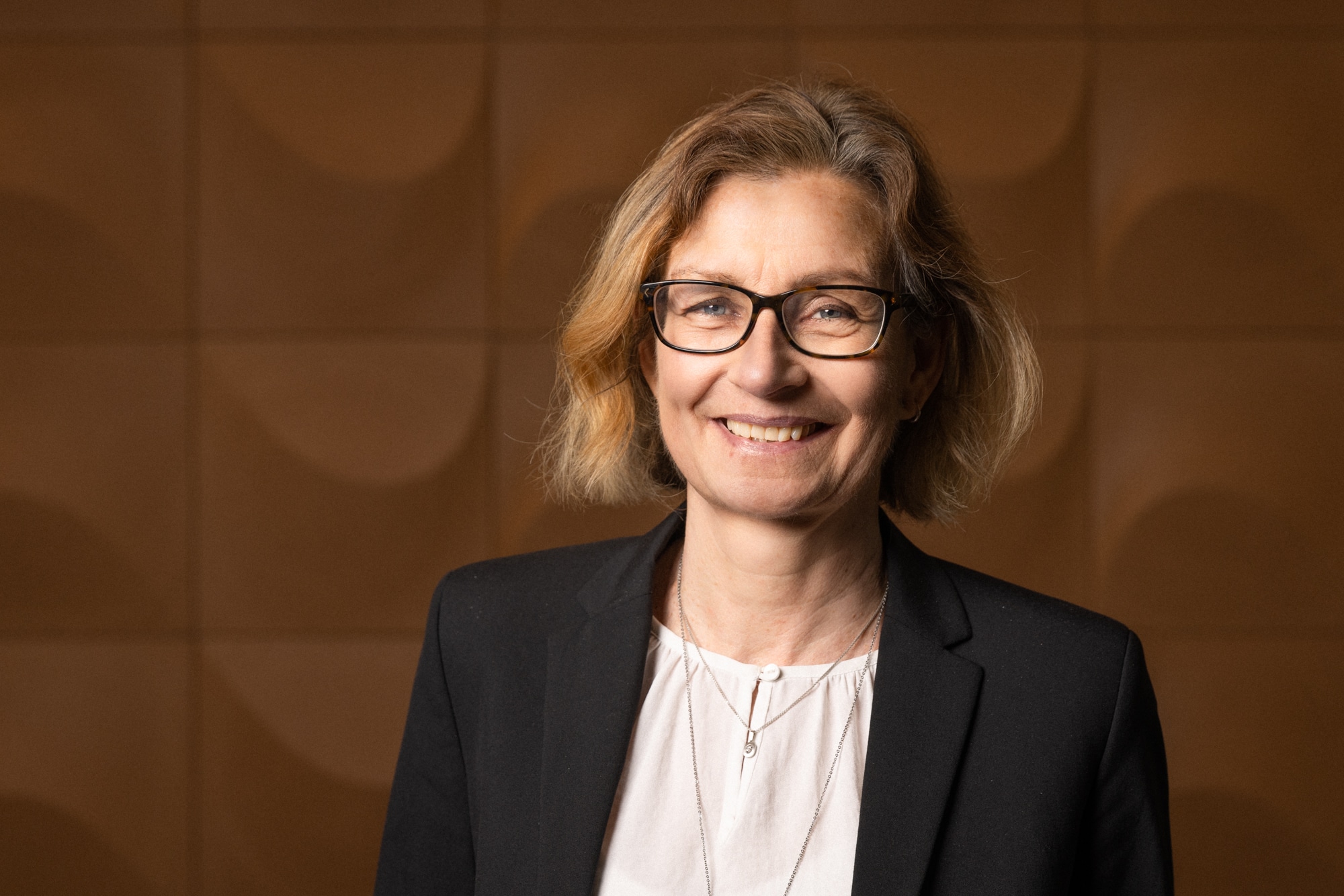 CHIEF FINANCIAL OFFICER
Kristina Elfström Mackintosh
Kristina has a wide range of experience, having worked as a CFO for more than 20 years and held other senior positions in listed and unlisted groups and companies. She holds a BSc in Business and Economics from Uppsala University and studied Legal Affairs, Psychology, IT Management, E-commerce, Business English and Astronomy at a number of different Swedish universities and African Politics at the University of South Africa. Kristina was formerly a certified auditor at Arthur Andersen.
Kristina's most recent role was as Group CFO for Lagercrantz Group, a technology group that offers value-creating technical solutions, until she joined Charge Amps at the end of 2021.
CHIEF HR OFFICER
Sandra Nistell
Sandra has many years' experience in both the human resources and education sectors. Her most recent role was HR Director of a global matrix organisation involved in digital security.
She holds a BSc in Business and Economics from Stockholm University.
She joined Charge Amps in 2021.
Chief Technology and Product Officer Management
Magnus Lengdell
CHAIR OF THE BOARD
Andrea Gisle Joosen
Andrea Gisle Joosen is a full-time board professional engaged in several listed and unlisted companies in Sweden, the United Kingdom, and Germany. With extensive experience in consumer-related industries, Andrea has held senior roles in marketing and served as CEO in multiple companies. She began her career at Mars and Procter & Gamble. Notably, Andrea played a key role in listing Acast, a global podcast platform based in Sweden, on Nasdaq Stockholm First North.
Andrea holds a BSc in Business Administration and an MSc in International Marketing from Copenhagen Business School (CBS). She has also completed various executive education programs at IMD and Harvard Business School.
Currently, Andrea serves as the Chairman of AktieBolaget Svensk Bilprovning and as a board member of Billerud Aktiebolag (publ), Stadium Aktiebolag, Neopitch AB, Qred Holding AB (publ), SSCP Lager BidCo AB (publ), and SSCP Lager TopCo AB.
Among her previous appointments, Andrea has served as the Chairman of Acast AB (publ).
CO-FOUNDER AND MEMBER OF THE BOARD
Boel Rydena-Swartling
Boel holds a Master's degree in International Business from Gothenburg School of Economics and studied Psychology at Stockholm University. She has held the roles of Product Manager at Procter & Gamble and Marketing Manager at Microsoft Nordic. Moreover, she was previously CEO of Viacom Television, where she was responsible for building up the company's operations in the Nordic region (MTV, Nickelodeon). Boel initiated and built up the Swedish capital market day, Sweden Sustaintech Venture Day, and has served on a number of boards including the Swedish Government's advisory group for the digital economy, the Global Utmaning (Global Challenge) think tank, IT Builder AB and Propel Capital AB. In addition to this, she has been a member of the boards of several companies in the green technology sector.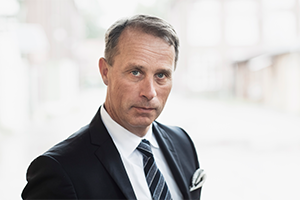 MEMBER OF THE BOARD
Peter Gille
Peter Gille is currently the General Manager of Northern Europe at Dedalus. With a background in rapidly growing IT companies such as Oracle, he has held various leadership roles. Peter Gille holds a Bachelor's degree in Computer Science from Uppsala University and an MBA from universities in Paris and Edinburgh.
Currently, Peter serves as the Chairman of Imaginecare AB and as a Chairman of Microsystemation AB (publ), LeanOn AB, Formpipe Software AB, XMReality AB (publ), Dedalus Sweden AB, and Ellig AB.
Among his previous appointments, Peter has served as the CEO of Cambio Healthcare Systems AB and Technology Nexus AB.
MEMBER OF THE BOARD
Johan Qviberg
Johan Qviberg is a highly experienced board professional. He studied at Stockholm School of Economics. Currently, he serves as the Chairman of Quinary Investment AB and as a board member of Compodium International AB and Ework Group AB.
MEMBER OF THE BOARD
Fredrik Lundberg
Fredrik has extensive experience in board work and is currently Chairman of the Board at Skellefteakraft, as well as board member in several companies with connections to the energy sector.
Fredrik joined Charge Amps as member of the Board in March 2023.
MEMBER OF THE BOARD
Johannes Boson
Johannes Boson is currently working as the Sweden Manager at Svea Solar. Prior to his current role, he served as the Business Area Manager at IP Only, Sales Director at the mobile operator Tre, Business Area Manager at Eon, and held various positions at Tele2. He has also worked as an advisor to EQT's and Deloitte's M&A teams. Johannes Boson holds a degree in Industrial Economics from Lund University.
In addition to his current position, Johannes Boson holds several board memberships and executive roles. He is a board member of Safeture AB and Valemo Equity AB. Furthermore, he serves as a board member and CEO of The Wiretail Group AB.
Among his previous appointments, Johannes Boson has served as a board member of Bredbandsval i Sverige AB and as the CEO of Telge Energi Aktiebolag.
Nomination Committee
Tomas Norderheim, Chairman and appointed by owner OK
Anders Dahl – Chairman of Board and independent
Erik Jonsson – Appointed by Skellefteå Kraft AB
Boel Rydena Swartling – CO-founder and board member
Caroline Sjösten – Swedbank Robur – Owner