Installing charging stations had been on Bro Hof Slott's agenda for some time. Finding the perfect one, that would do the surroundings justice, took some researching– but at last they found what they were looking for in Charge Amps Aura.
Sweden's most exclusive golf club, Bro Hof Slott Golf Club, is located 30 minutes north of Stockholm. In the scenic area next to Lake Mälaren you'll find two of the world's finest golf courses and a club house in the shape of a castle dating back to the Middle Ages. Around 15 people work here all year round – during high season there are round 40 – looking after the courses and running the business which has hosted the European Tour in golf on several occasions. One of them is Maria Bengtsson, Club & Marketing Manager.
"Today we have a total of 54 holes, where 36 of these are pure golf course and 18 hole putting course. In terms of pure and classic golf courses, it is the European Tour course 'The Stadium Course' and then my own favorite 'The Castle Course'", she says.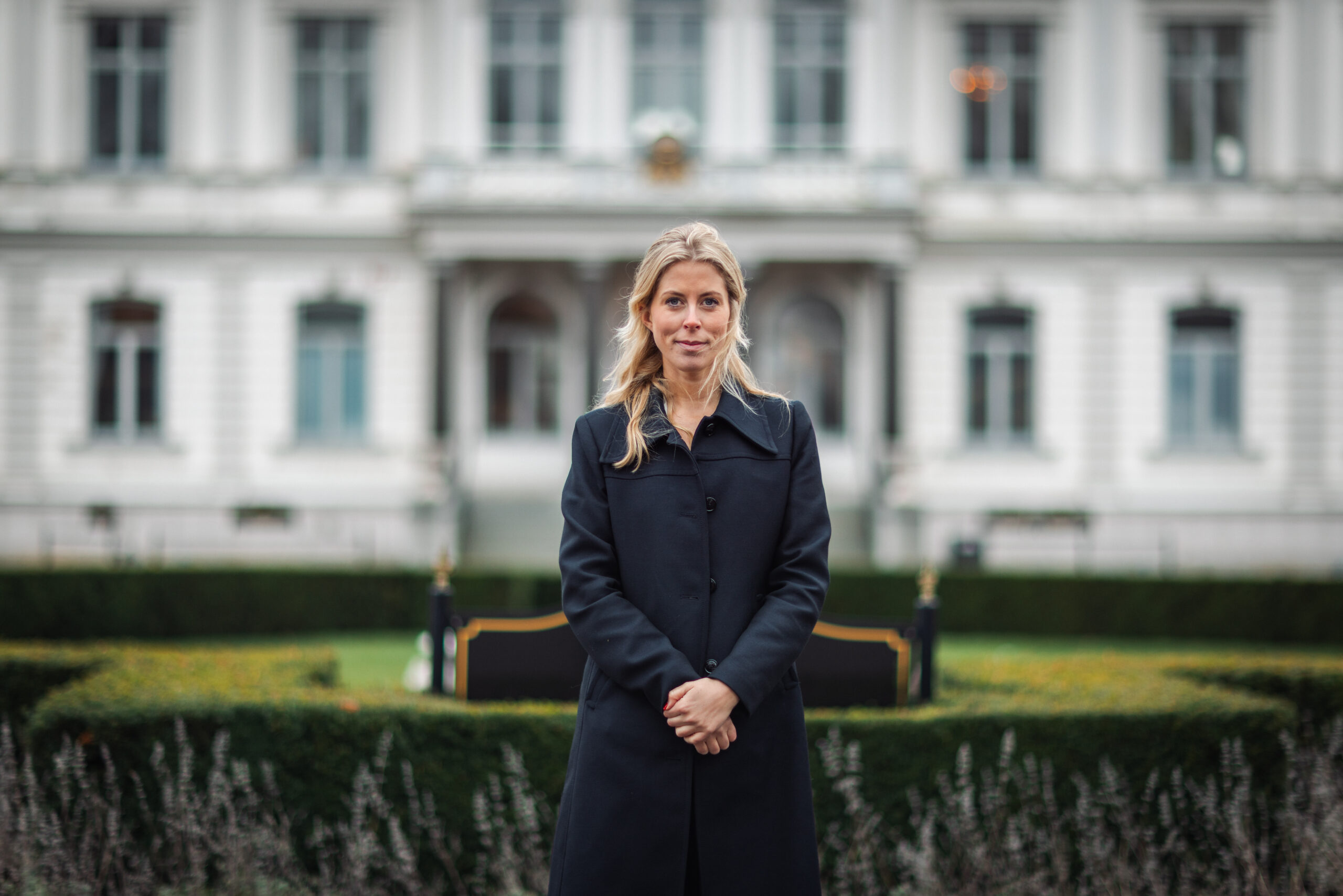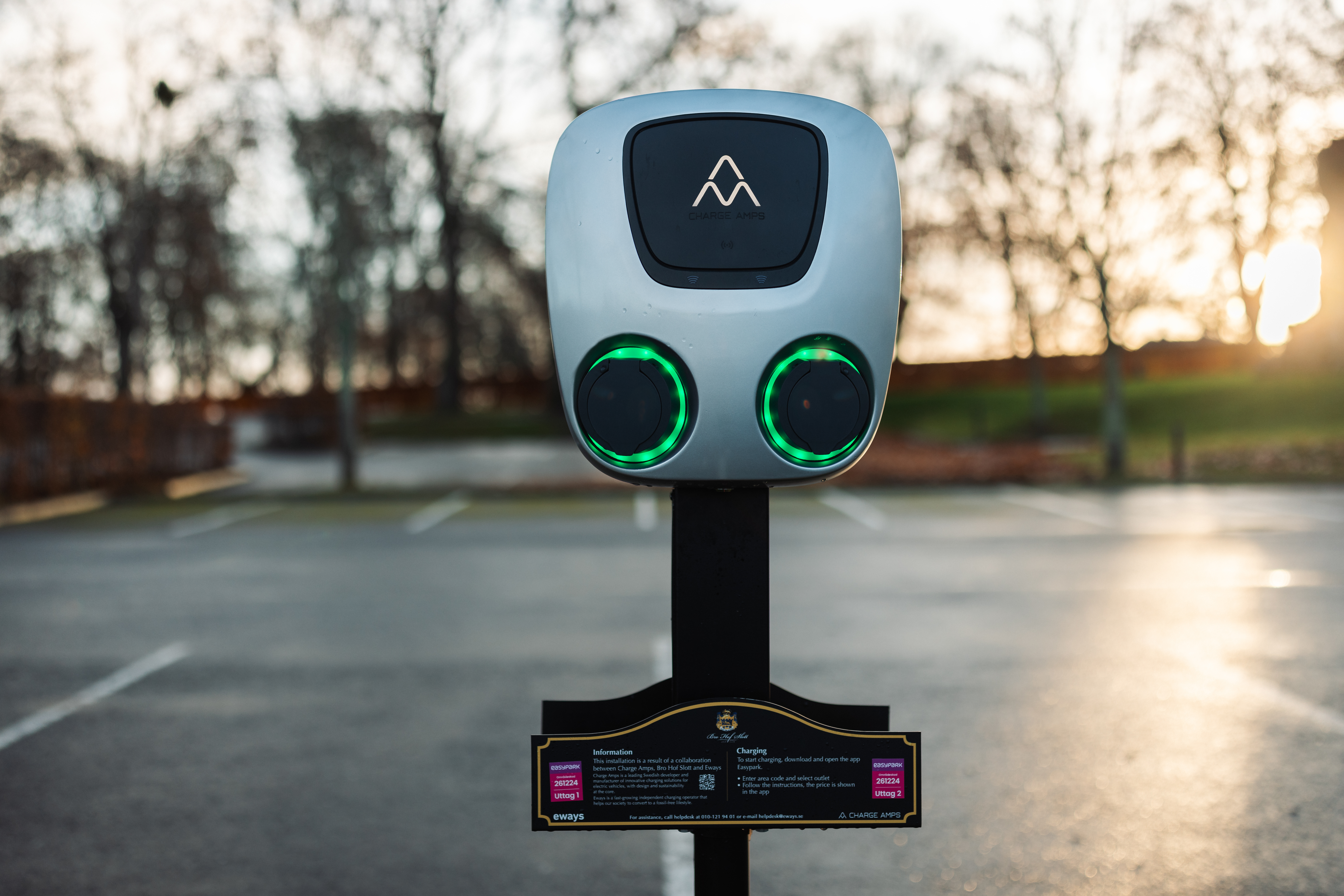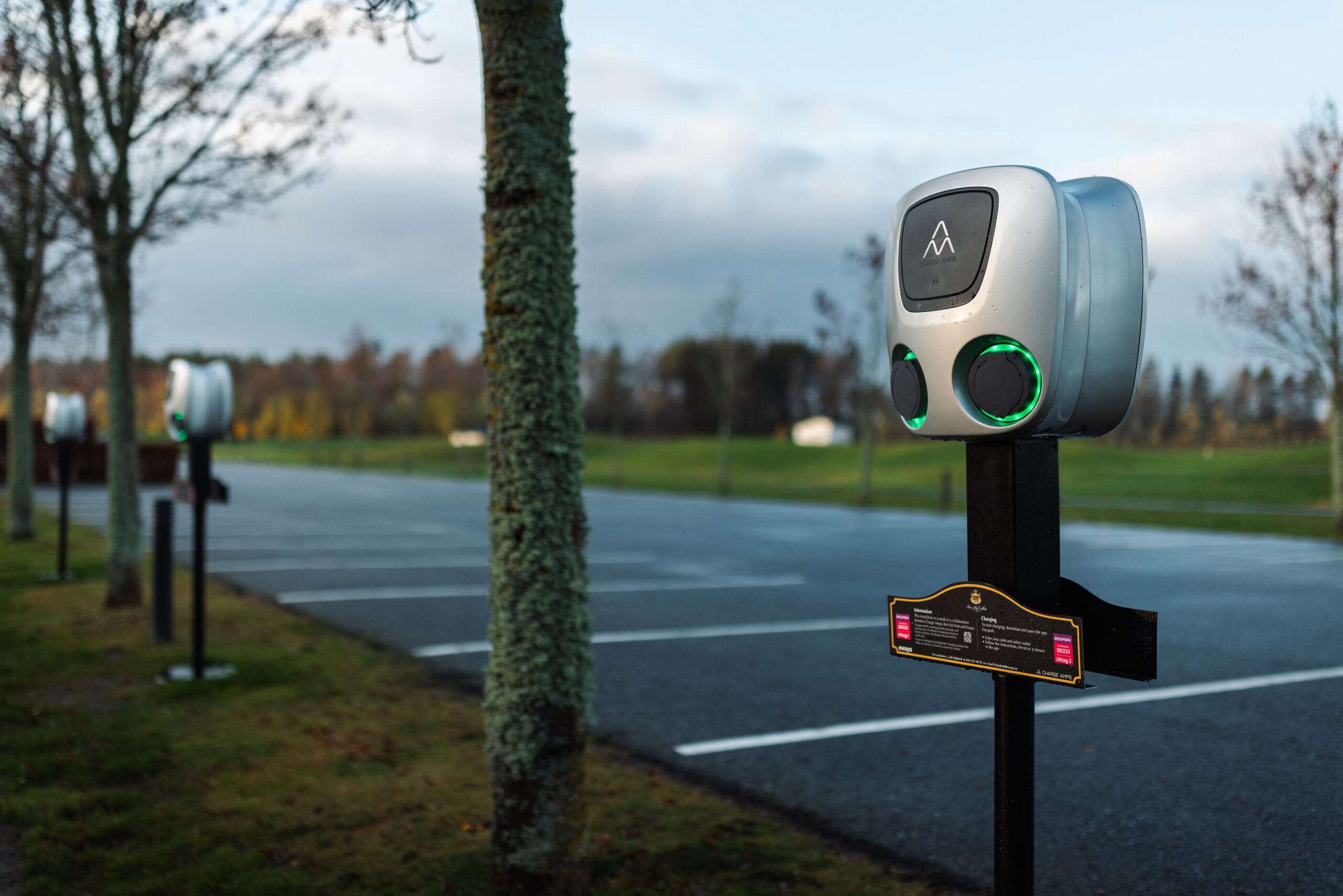 In addition to the golf courses, Bro Hof Slott offers a gym, conference facility and a restaurant – which is operated under its own management. A couple of months ago, another offer was added to the historic facility and its visitors: namely eight Charge Amps Aura charging stations, mounted on poles, with a total of sixteen charging sockets.
"The number of EV owners is constantly increasing, and we received a lot of questions about when we would install charging stations here at the facility. We waited a while with the process until we found the perfect charging station – and we did in Charge Amps Aura", says Maria.
Despite a lengthy decision-making process, Maria says that in the end the choice of charging station was quite easy.
"We met Charge Amps during a company event and then read a lot about them and their products. It is an innovative company that focuses on the environment, which is important to us. We also have several partners who already had collaborations with Charge Amps, so once we started the dialogue it felt obvious", she says.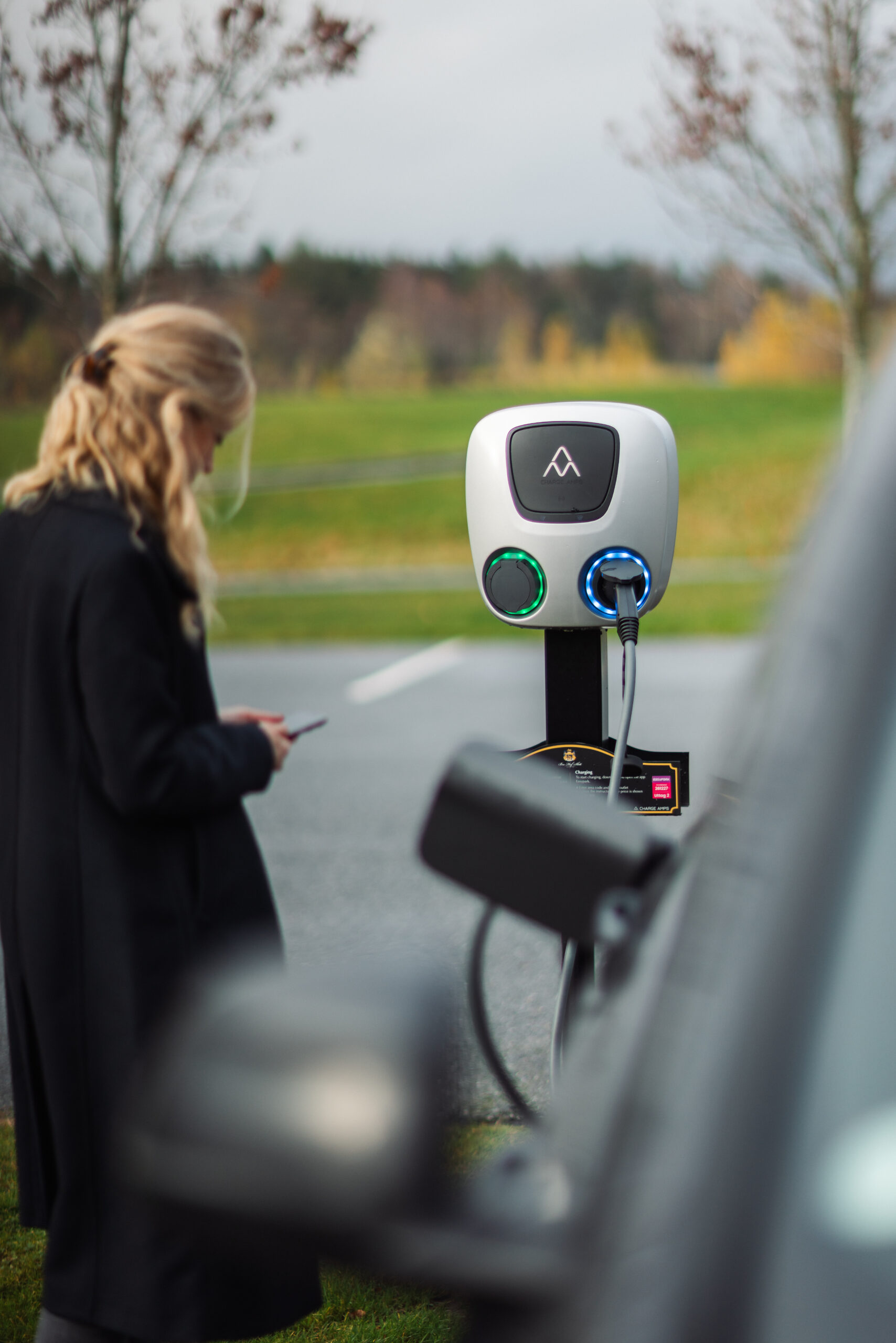 But it wasn't just the environmental aspect that was important to Bro Hof Slott. Design also played a big role.
"Since we have such a unique environment here, and that our clubhouse actually is an old castle, it was important that the charging stations fit in with our surroundings. The solution needed to be neat yet stylish and elegant, which we really think Charge Amps Aura is".
Bro Hof Slott was helped to come up with a tailor-made solution, where the signs on the posts are specially designed to be unitary with the other signs throughout the facility. Both the production and the installation of the charging stations were done in a collaboration between Charge Amps and Eways. A process that, according to Maria, was both problem-free and easy to handle.
"The treatment has been fantastic, and we have had a close dialogue during the whole installation process. Everything has been simple and smooth, we are very satisfied", she says.
But it's not only Bro Hof Slott themselves who are pleased with the latest addition to the facility. The club's members and visitors also share that feeling.
"The charging stations are a great benefit for our members and visitors. Now they can easily and smoothly charge their EV, go out to play golf, exercise or have lunch and then just get back to the car without having to worry about the car being discharged. The reception has been very positive", Maria concludes.