Aftén Bil, a family-owned company is a familiar name among many Stockholmers. With three plants located in Åkersberga, Barkarby and Upplands Väsby, Aftén Bil sells and services several brands of cars including the VW group, Kia, Seat, Jeep, Alfa Romeo and others.
With the help of Charge Amps, the company is at the forefront of sustainable transport and has already electrified its Volkswagen plant in Åkersberga with Charge Amp's solutions. Now, Aftén Bil is expanding into a new Kia facility in Åkersberga and installing additional charging stations. This adds to the quality of service customers visiting the store to service their car experience, but above all, ensures that new electric cars are fully charged on delivery.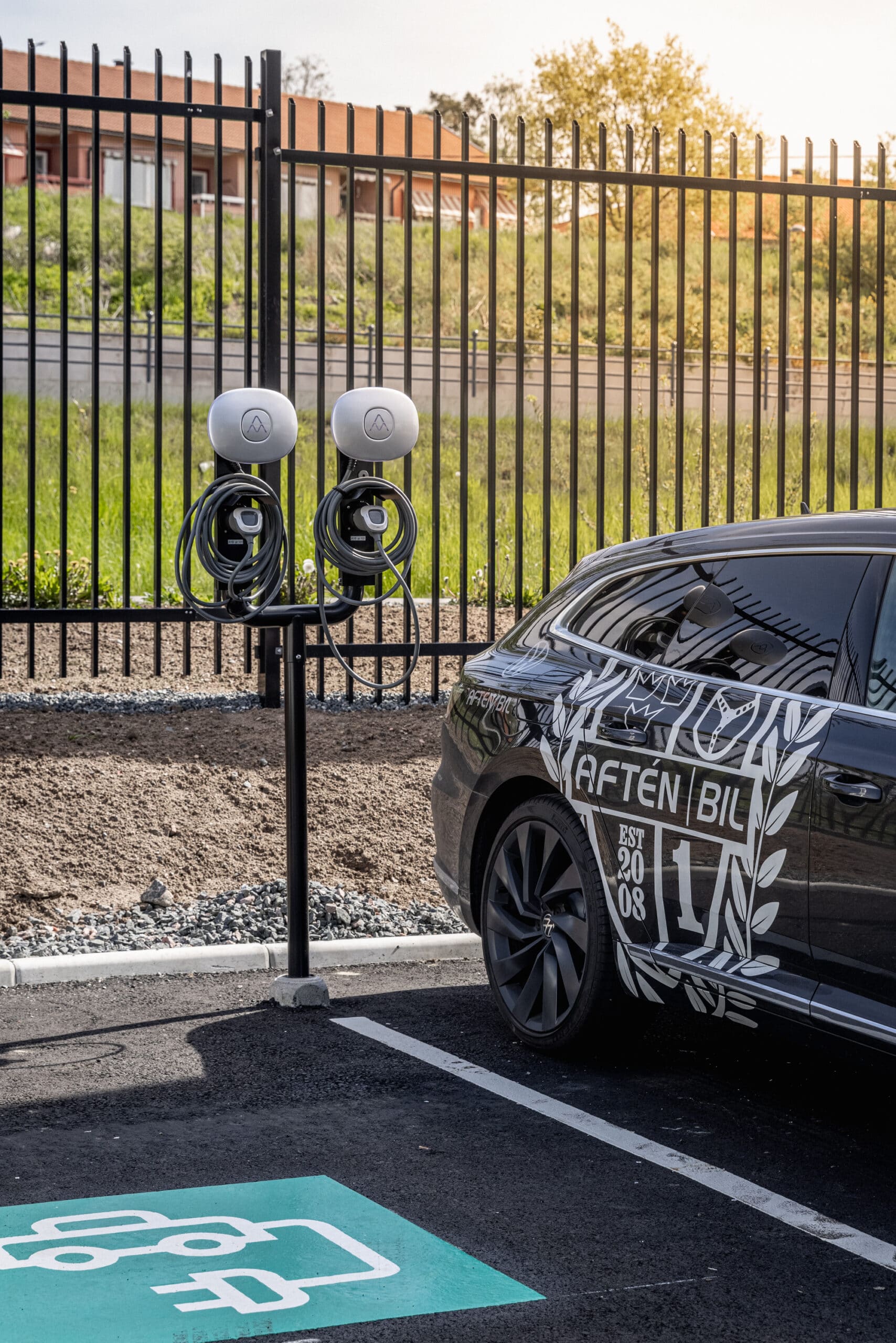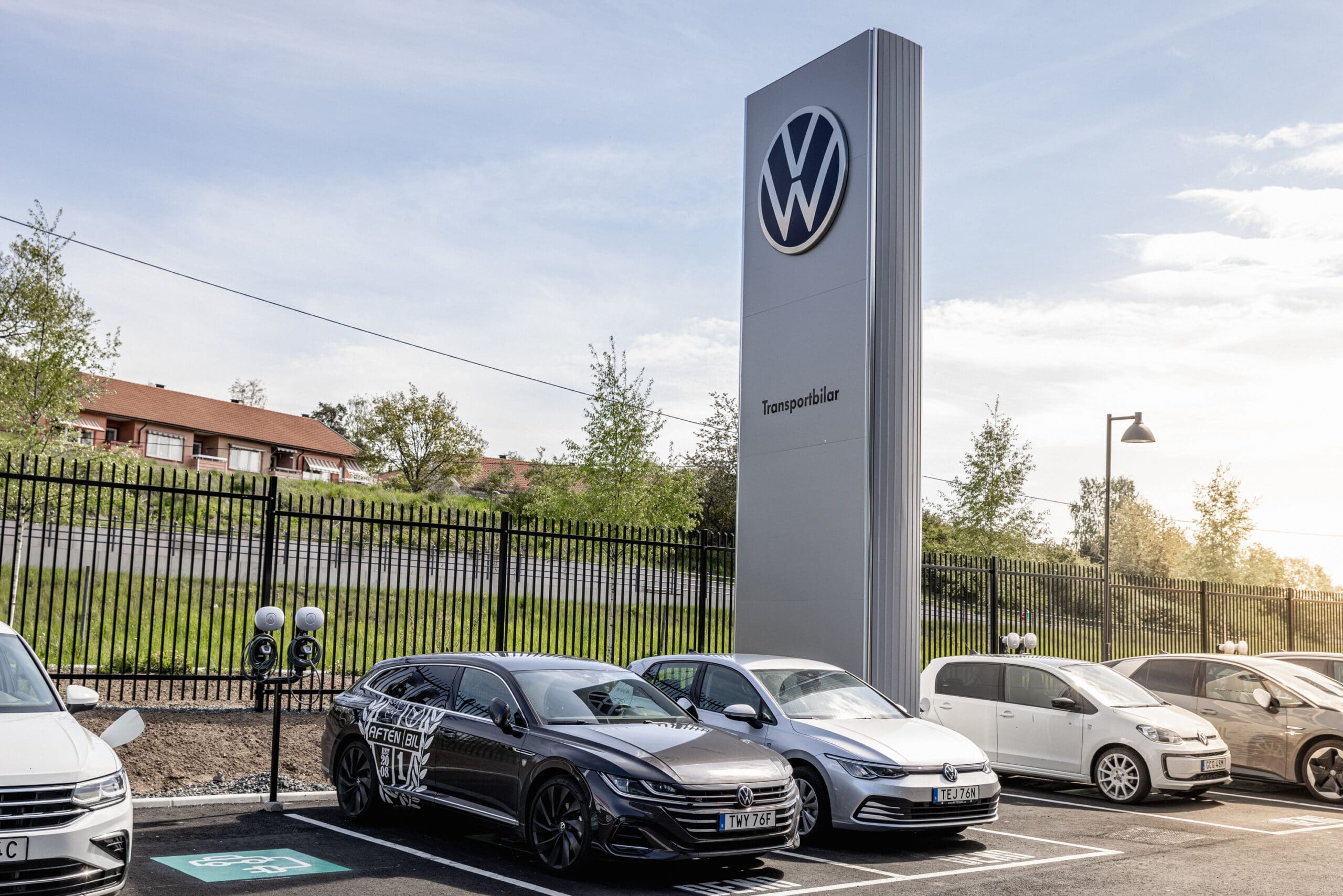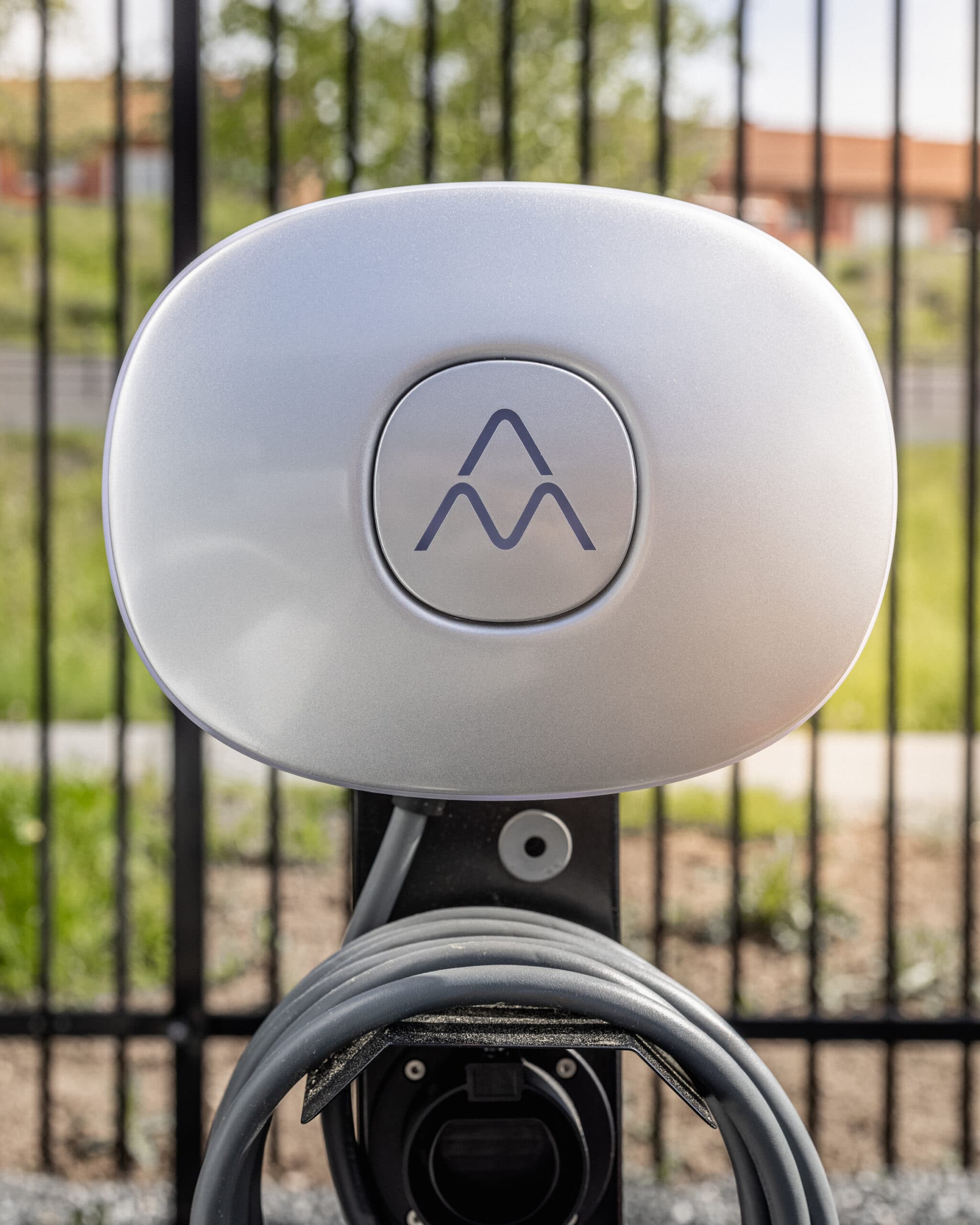 "When we designedour Volkswagen plant, we wanted to think from the beginning and prepare for the future," says Emil Gustavsson of Aftén Bil. "It seemed natural to work with Charge Amps to lay the foundations of our major investment in electric vehicles. And now that we're expanding with another new facility, Charge Amps was the obvious partner to us."
The state-of-the-art and several thousand square metre facilities, showcase the entire range of vehicle makes and models, from passenger cars to transport vehicles.
"It is a major investment for us and the result is a one-stop shop for both passenger cars, transport vehicles, sales and workshops," says Emil Gustavsson. "All car makers are investing in electric now and with Charge Amps we have been able to create the right conditions for all the innovations in the hybrid and electriccar segments."
Almost 100 charging points
Aftén Bil has chosen charging solutions from Charge Amps with almost 100 charging points cleverly placed around the site and the feedback from customers is very positive.
"Customers think it is cool and important that we are investing in electric and appreciate us offering the option to make use of our facilities and charge up while they're visiting us", said Emil Gustavsson. He also adds, "The installation of the charging stations has gone very smoothly, which has been very important to us".
Easy choice
Charge Amps has a unique position in the market due to the company's focus on sustainable design and environmental thinking. This means that all products are stylishly designed to blend into any environment and are built from durable recycled long-lasting materials adapted to our Nordic climate. With future-proof and easy-to-use software, the solutions are will lead the way for many years to come. Before Aftén Bil decided to collaboratewith Charge Amps, it evaluated various players in the market. Charge Amps' unique advantage stood out positively, and in addition, the whole process was straightforward.
"Many players in the market provide very inadequate information, which means that you as a customer have to try to familiarise yourself with different areas," says Emil Gustavsson at Aftén Bil. "Charge Amps was able to instantly give us great information and guidanceon how we should think about and implement it."
Stylish and future proof
Both the Volkswagen plant and the new Kia plant are future-proofed with space for additional charging points. At Charge Amps, we are pleased with and proud of our collaboration with Aftén Bil and see it as a starting point for ongoing electrification of dealerships wanting to lead the way.
"We have long focused on offering solutions that are sustainable, smart and future-proof," said Tina Evans, International Industry Segment Director at Charge Amps. "With the products' stylish design, they are also right at home in Aftén Bil's modern and stylish facilities."